Pilates is a method of exercise developed by German-born Joseph Pilates in the 1920's. In 1926, Joseph and Clara Pilates introduced their exercise system to New York City. The Pilates method is a physical movement program designed to stretch, strengthen, and balance the body.
Pilates exercises focus on postural symmetry, breath control, abdominal strength, spine, pelvis and shoulder stabilization, muscular flexibility, joint mobility and strengthening through the complete range of motion of all joints. Instead of isolating muscle groups, the whole body is trained, integrating the upper and lower extremities with the trunk.
Practiced faithfully, Pilates yields numerous benefits:

Increased lung capacity and circulation through deep,healthy breathing
Strength and flexibility, particularly of the abdomen and back muscles
Coordination, both muscular and mental
Posture, balance, and core strength are heartily increased
Bone density and joint health improve
Positive body awareness
Pilates teaches balance and control of the body, and that capacity spills over into other areas of one's life.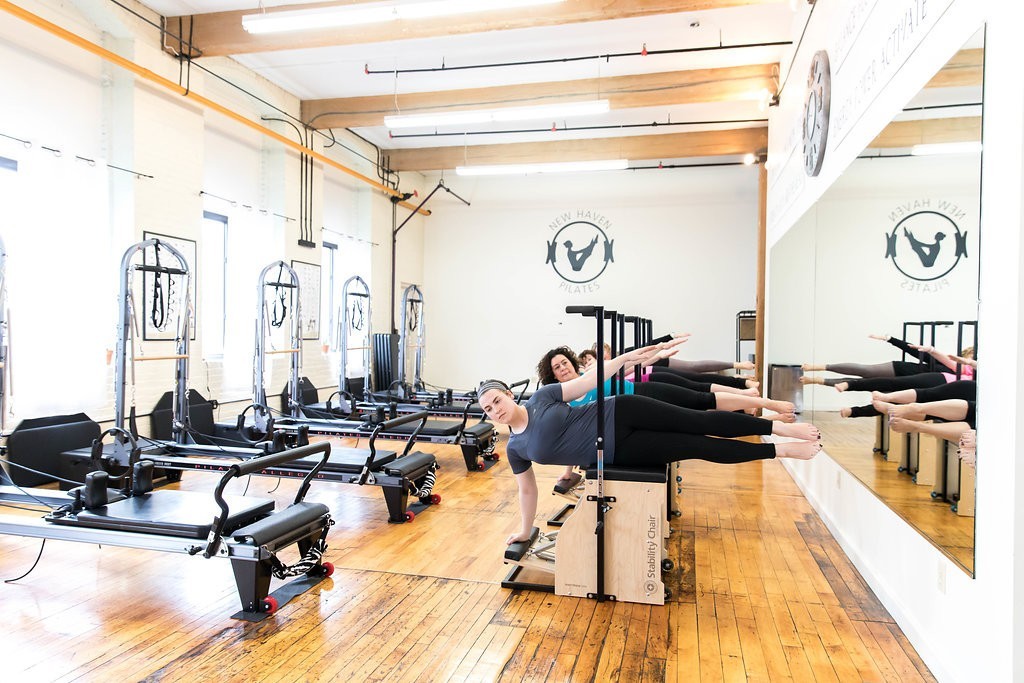 NEW HAVEN PILATES is a fitness studio dedicated to body movement.
Using the classical Pilates order and technique along with utilizing modern corrective core exercises, clients build inner core strength, confidence and a physique that proves it.
The studio offers group Reformer, Tower, Chair and other small Apparatus Classes as well as Pilates MAT, Barre and TRX Suspension Training Classes.
NHP also offers private & duet client sessions.
Based on a strong Corrective Fitness Training background, NHP is focused on safe and effective Pilates and Fitness training.
The classes are small to ensure that everyone is receiving the proper
attention to successfully strengthen their bodies and Improve posture and overall health.